Bridge to STEM Partners with Palmer Trinity School Bridge to STEM has partnered with Palmer Trinity School in Miami, Florida, to teach students how to have fun as they learn How to Code and fundamental STEM concepts on the Minecraft and Roblox platforms.
We are embarking on great adventures in the afternoons. In Minecraft, the students are learning the essentials of logic, circuits, command blocks, event chains, and beginning to familiarize themselves with programming languages. In Roblox, the students are using the Toolbox to create worlds with infinite items, ranging from giant dinosaurs, to staircases, buildings, tigers, solar panels, streets, and cars. They are then bringing these objects to life by infusing them with code.
Students are learning to use Roblox studio, the Lua programming language, Game building, and 3D modeling features. Together with their friends, the students are bringing their ideas to life. They are working on collaborative projects and receiving comprehensive support and instruction from our mentors. Bridge to STEM integrates real world engineering into afterschool coding adventures, including Smart Cities and Smart Farms. We are preparing students for the future and enjoying it. Until next time, The Bridge to STEM Team.
There are photos from our workshop on Palmer Trinity School: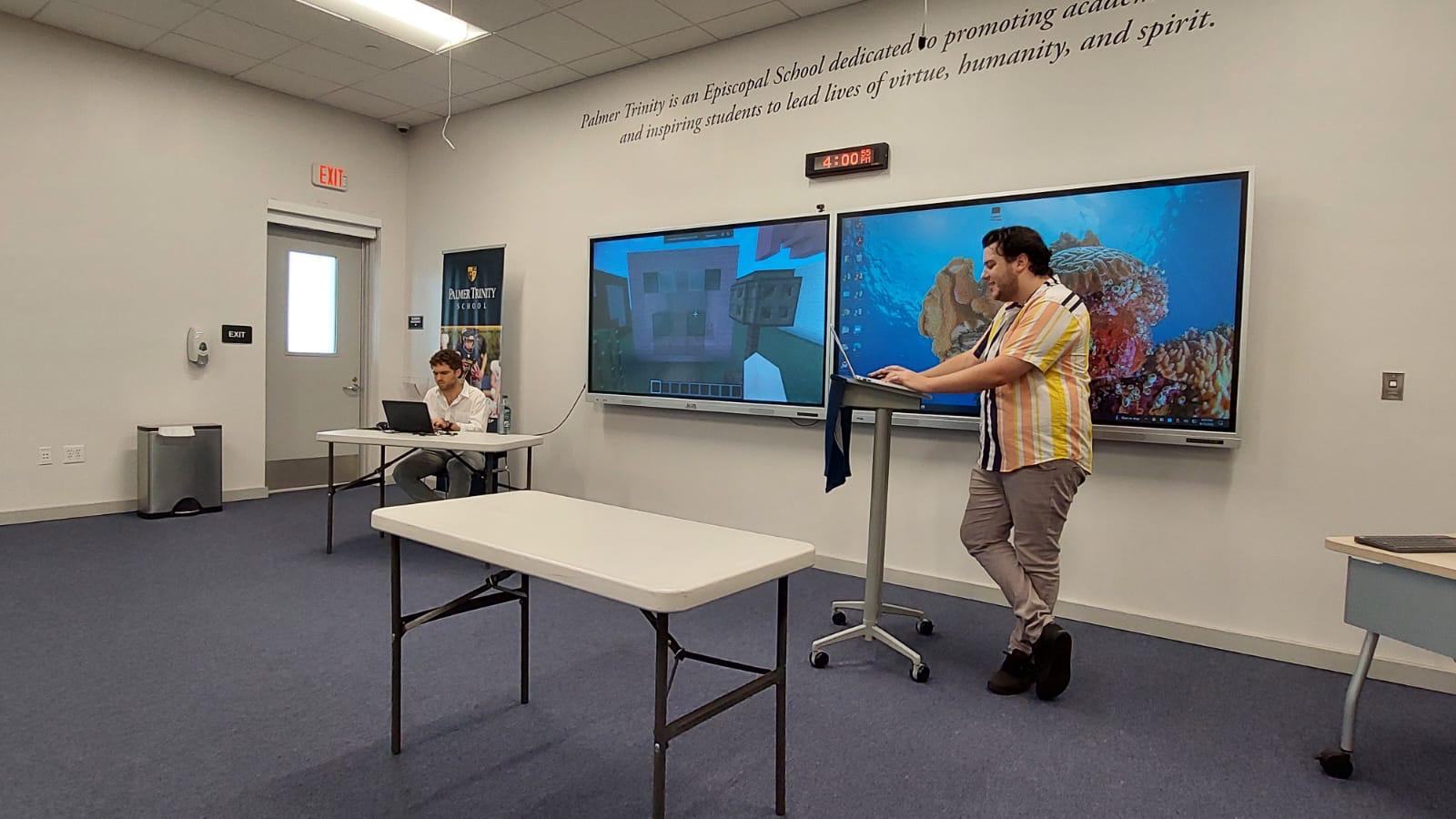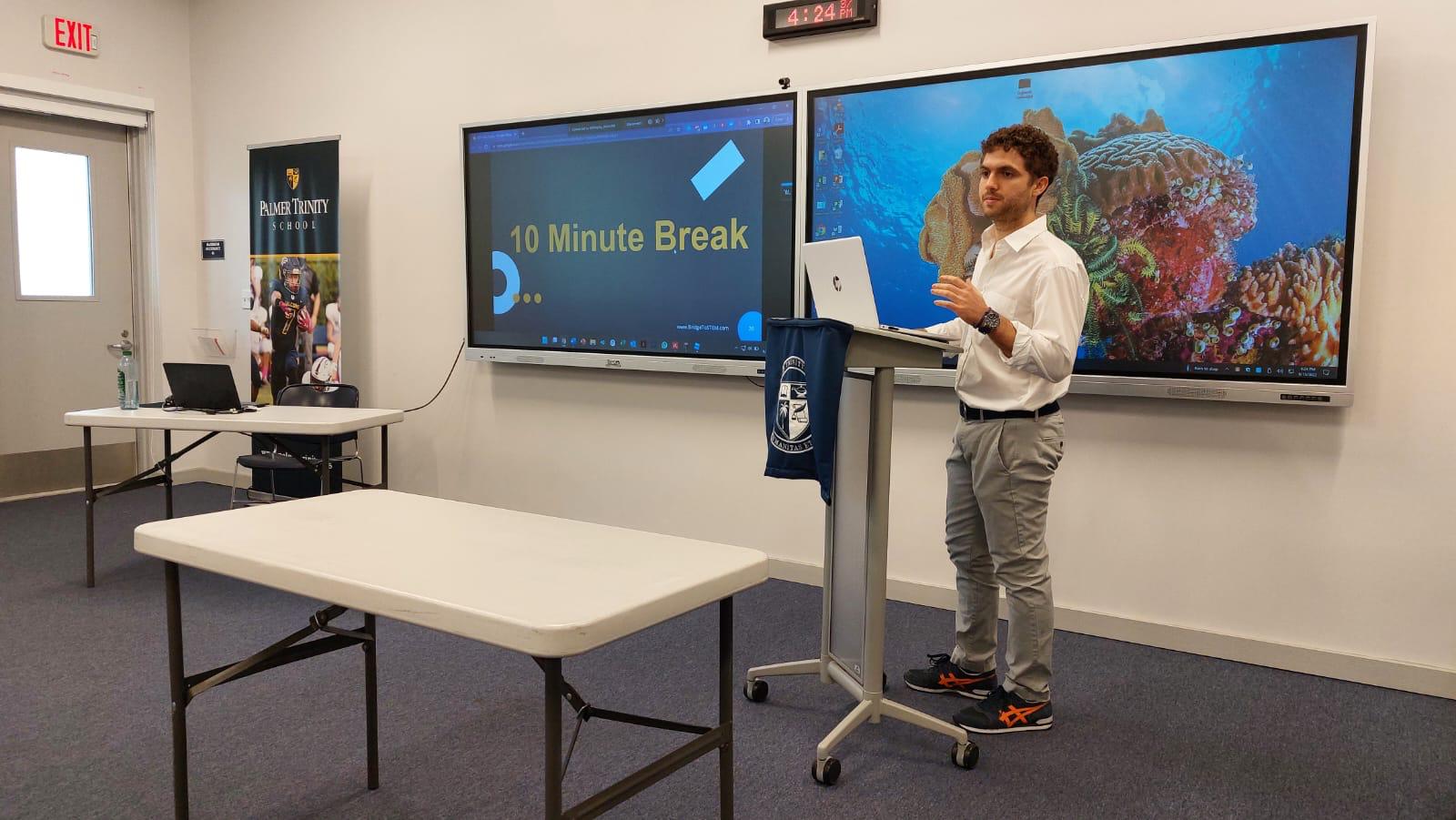 Join our Workshop or ggive your kid a chance to have better future with learned skills from our Classes.