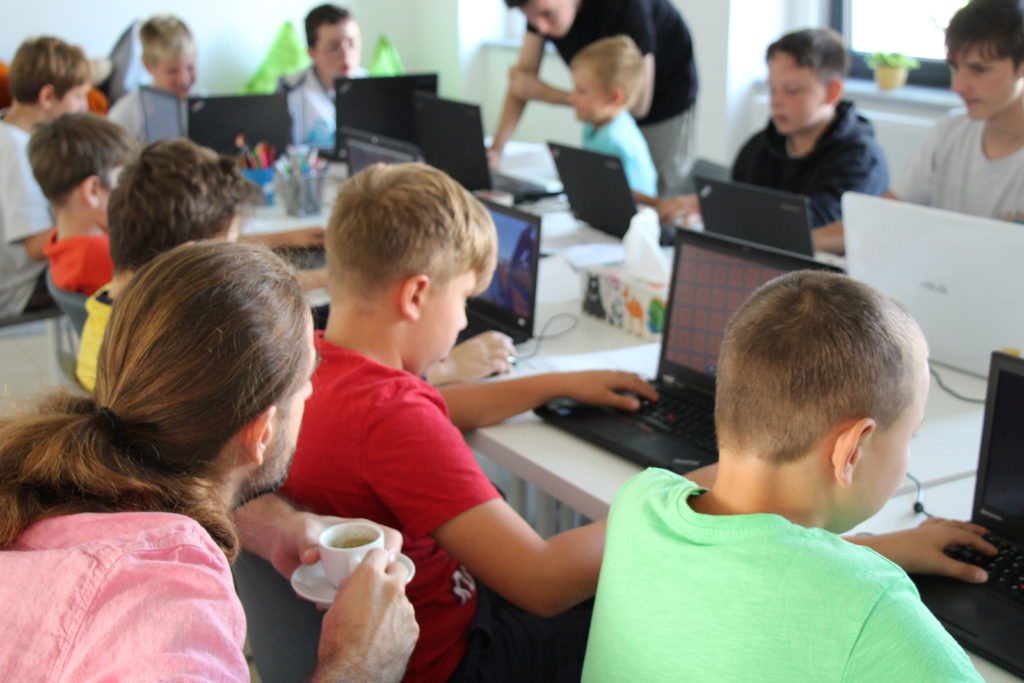 The education movement that started in Europe, now available worldwide!
Bridge Academy began in 2018 with the introduction of our Minecraft Programming Clubs in Czechia. What started as a group of enthusiasts promoting technology education for our children and their friends has turned into a massive success in child education.
Since then, we've grown quickly. In 2019, we enrolled nearly 150 students in our courses, rapidly expanding our camps throughout Czechia.
Despite the COVID pandemic, we have now grown to over 50 after-school clubs, as well as introducing virtual programming classes using Minecraft. Spurred by this success, we subsequently began offering online classes in Roblox as well.
Now, just five short years since our founding, we have expanded our operations into the US. Beginning Fall 2022, our course offerings will be available to a select number of students on-site in Florida and online throughout the nation.
But that's not all. We are further expanding our offerings to include classes for elementary and middle school teachers. Through these classes, we hope to equip teachers with the tools necessary to implement modern technologies in their teaching. Educators will learn how to use the EDU version of Minecraft to teach STEM concepts to their students in a fun, engaging format.
Along with our partner, Nvias, we have also begun offering our Young Creators of the Future in-school assembly and weekend programs. 
If you're interested in bringing one of these opportunities to your school, contat us!
At the core of our education philosophy are the following four tenets:
Give students space to express themselves.
Use new, innovative methods of learning
Develop and support students' curiosity to encourage active learning
Engage students and their ideas in creative settings
Company Name: Bridge Academy USA, LLC
Address: 7901 4th St. N., St. Petersburg, Florida
Contact Us: Contact Form