Programming With Minecraft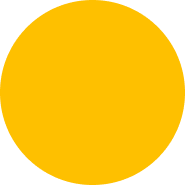 Online Programming With Minecraft
Programming is a blast in the virtual world of Minecraft! Let your imagination run wild as you learn all about computers, Minecraft and programming. Together, we'll build and program the best gadgets the world of Minecraft has to offer!
How to create logic circuits using Redstone
Ways to automate your work with Command Blocks
Using coordinates to navigate a 3D space
Basics of computer programming
Teamwork and collaboration
Basic principles of sustainability
This class is open to anyone ages 7-15 who loves Minecraft!
How do virtual classes work?
We use a communication platform called Discord to communicate with students. More information can be found in the course descriptions.
You can try any of our classes completely risk-free. If you're not completely satisfied within 14 days or 2 lessons, we'll issue a full refund.
Please order and pay the class. If you are not satisfied, we will refund your money.
Yes, it is possible to join at any time during a course, as they are project-based. Depending on how many lessons have passed, you may be able to join one of the teams and start building and learning.
In this case, the price is reduced by the number of lessons already taken. If you are interested in joining later, please contact us and we will provide you with a discount coupon.
Hardware
A standard desktop or laptop computer capable of running Minecraft is required.
Software
Before classes start, you'll need to download and install the following programs. After registering for a course, we'll send you detailed instructions on how to set up your accounts and get connected. If you have any questions, don't hesitate to give us a call and we'll be happy to help you get set up prior to the first class!
Minecraft JAVA Edition (available here https://www.minecraft.net/en-us/store/minecraft-java-edition)
Discord is our communication platform (available for free download here (available for free download here https://discord.com)
Java Edice je i výhodnější při využívání příkazů, kde velmi dobře funguje nápověda a kontrola syntaxe napsaných příkazů.
V neposlední řadě je Minecraft Java Edice levnější - viz https://www.minecraft.net/en-us/get-minecraft.
Our Minecraft servers are built on the Java edition. Given the importance of teamwork and participation, all students will need the Java edition in order to participate on the servers.
Additionally, we use various plugins necessary for server administration and team management. Even though each team has its own server, students will tour each other's servers to test their work.
Plugins also allow us to have more control over the game, including the ability to "undo" a mistake. The Java edition is also more intuitive from a programming standpoint, familiarizing students with the command line.
See the previous answer for the advantages of the Java edition in teaching programming. That said, the Bedrock version has its own advantages which we are looking at incorporating in the future.
Unfortunately, no. Children need a full QWERTY keyboard to learn commands in Minecraft. Using Minecraft on a tablet is simply too limiting to be an effective education tool.
In order to keep classes affordable, we only run servers during class sessions. Additionally, in the spirit of teamwork and collaboration, we want to ensure all students get equal time and opportunity to work on the servers.
For more advanced students, we are working on implementing a service that allows the use of a server outside of normal class times. Please contact us if you are interested.
Courses are project-based, with each project taking 2-4 classes depending on students' skills. Throughout the course, kids work in teams. During the final classes, students prepare a presentation to present their work to the rest of the class. At the end of the school year, we ask students and parents to judge the projects, with the ones getting the most votes receiving a special prize.
During the first session, students are divided into teams to work on their projects. Each team has a maximum of 4-5 children and one teacher. This allows us to group students at similar levels together while giving them individualized guidance and support.
Courses are sized with the goal of providing support in solving technical problems as quickly as possible, while also teaching new skills and presenting new challenges. Generally, there is one teacher assigned to each team during the first few sessions. As students progress and become more independent, one teacher will be assigned to oversee no more than 3 teams.
Since our virtual courses are team-based, subsequent courses can function as either a continuation or repetition, depending on the students' needs.
Put simply, if your child completed one semester, they will continue from the level they are at. If this is your child's first time enrolling, they will be grouped according to skill level.
Teamwork is a crucial part of life. In addition to fostering technical skills and creativity, we also develop soft skills (e.g. collaboration) that children will continue to use throughout their careers. We believe in teaching through experience, and by working in a team, students learn to communicate, divide and clarify roles, make agreements & manage conflicts. We want to teach students to be independent thinkers who can come together to create something greater than they could alone.
We're happy to answer any remaining questions you may have. Just send us a message using the contact form!
Weekly Programming With Minecraft - MONDAY club - monthly subscription

Special Price

$99.00

Regular Price

$159.00

price: as low as $99 per month
time: every Monday starting at 1pm PST / 4pm EST
start date: start anytime August - June 
course duration: ongoing, renew your subscription monthly

Learn More

Weekly Programming With Minecraft - WEDNESDAY club - monthly subscription

Special Price

$99.00

Regular Price

$159.00

price: as low as $99 per month
time: every Wednesday starting at 3pm PST / 6pm EST
start date: start anytime August - June 
course duration: ongoing, renew your subscription monthly

Learn More

Weekly Programming With Minecraft - FRIDAY club - monthly subscription

Special Price

$99.00

Regular Price

$159.00

price: $99 per month
time: every Friday starting at 4pm PST / 7pm EST
start date: start anytime August - June
course duration: ongoing, renew your subscription monthly

Learn More